Tag Archives: Tory Boy
18
Apr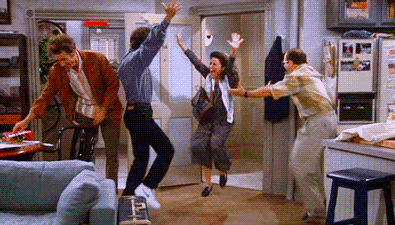 Whether you believe in God or not, it is a good habit to count your blessings. In fact, it has been scientifically proven that being thankful for what you have is good for your health and mental wellbeing. I know this because I saw it in a Twitter meme, so it must be true. For it to work, it is recommended that you find at least five things to be thankful for. 
I record daily thanks in a notebook and I've been doing it for about six years. I only have bad moods on non-recording days but this might be because I don't record my thanks because I'm in a bad mood. Science has to get back to me on that one.
Thanks should be personal to you because it's unrealistic to be thankful for the neighbour a few doors down with the flawless skin and gleaming hair when you're going through age-mandated repuberty and you look like Dorian Gray's older, less attractive sister. They don't need to be big things, though we ought to be thankful for them also. On days when I'm almost in a bad mood and can't be bothered to be grateful that my fingernails look fabulous, I use my big things as default thanks: husband, kids, grandson, dogs, health, wealth, outstanding personality. More often than not, though, I'm thankful for small things like cheese & onion crisps, panty liners, invites to dinner at friends' homes=no cooking, etc., and I have been thankful for as many as 23 separate things on Malteser days.
Today, to put my money where my mouth is, I'm going to share my thanks with you.
I am thankful for:
My lack of money, because it teaches me the true value of things (a little fake sincerity is surprisingly positive at times)

How often my fake sincerity teaches me the true value of things

That I'm not in a bad mood

For my eldest child; I love him so much

For the man he has become

Cheese & onion crisps, obviously

That he's a fantastic father

That he's known me for 28 years and yet he still talks to me

That blogging is cheaper than a birthday card
Surprise!
Happy birthday, darling! 
Thank goodness that's over with.
Oops! Did I say that out loud? Thank goodness he didn't read me. And that he has a great sense of humour…
Excluding what we have established is the boring (family/pets/health/etc.), what are YOU thankful for?